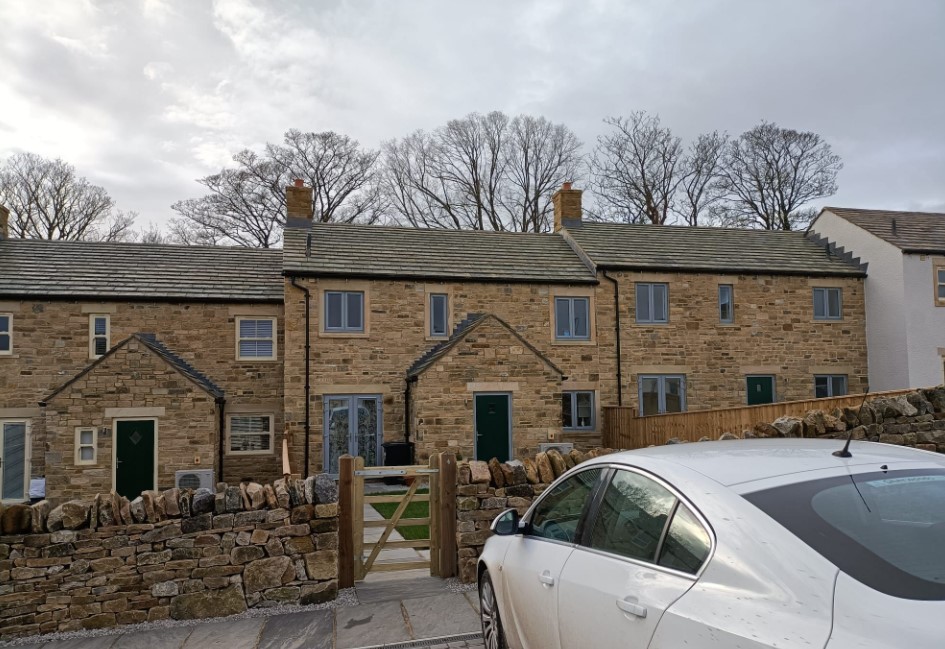 17 Houses in West Witton, North Yorkshire
API Stone supplied the ashlar square faced heads and cills for this North Yorkshire property project. The builder is Hartforth Homes, a small local independent developer with a focus on quality. Described as exclusive homes set in the stunning Yorkshire Dales National Park. All material supplied had to be in accordance with Yorkshire Dales Planning Consent for the scheme. Of the homes for sale eight are available through a sole agent and a further eight have a local occupancy restriction and are only available to eligible parties – all in keeping with national park expectations.
In being involved in early pricing stage API was able to offer a few options on natural sandstone products that would be within consent for planning and also have great value on cost. One of our strengths as a supplier is to be able to tailor our products and services to individual projects and developments.
Hartforth Homes pay attention to detail and source environmentally friendly and energy efficient materials to build with, we are delighted to partner with them for the supply of natural stone to their development schemes.
If you have a project in for planning and you would like to chat through options for stone types, finishes, even more technical things like block parameters, please ask, one of our team will be available to help.
01603 305504
01422 374222
sales@api-stone.com