Our partners
Pinacas
Piedras Naturales de Castilla or Pinacas is a family-owned company which has worked in the quarrying profession for four generations. Their economic activity consists of the extraction, production and marketing of sandstone with which they work exclusively.
www.pinacas.es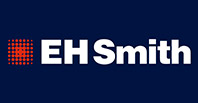 EH Smith
API Stone is pleased to be partnered with EH Smith Facades for the supply of an outstanding rainscreen system for large commercial natural stone façade projects. EH Smith Facades, a division of EH Smith construction supplies is headquartered in Birmingham and has a wide circulation of building supplies to the construction sector. Their Façade team can offer expert advice on anchoring options for the rainscreen supports.
www.ehsmithfacades.co.uk
Albion Stone
Albion Stone plc exclusively quarry and mine natural Portland Stone from the Basebed, Whitbed and Roach seams found on the Isle of Portland, Dorset.
www.albionstone.com
API Group
API Stone is a part of the wider API Group based in Rose Lane, Norwich, founded in 2000. API has its roots in the design and support of large engineering parts, and has blue chip national and international clients. The group has a variety of separate divisions, of which API Stone is a part.
API Engineering
API Engineering specialise in the supply of high quality, low cost components and equipment worldwide. Their skilled engineers offer extensive experience in everything from designing bespoke one-off solutions to delivering high volume manufacturing runs and managing projects for customers in the heavy engineering sectors.
PPI Engineering
PPI Engineering specialises in the supply and support of rotating electrical machines and associated equipment. Their goal is to provide round-the-clock assistance and complete technical and commercial support packages to a global customer base.
API Capacitors
With a design and production facility in Great Yarmouth, United Kingdom, API Capacitors supplies a range of filter, snubber and energy storage capacitors for the traction, power conditioning, avionics and industrial drives markets. Their capacitors are also used for medical, plasma and pulsed applications. With a team of experienced engineers, API Capacitors bring innovative custom solutions tailored to our customers' needs.
CNE International
CNE International specialises in the supply and support of medium and high voltage motors and generators. As a UK based company, CNE International is responsible for the international sales of products from NEPG, one of the largest manufacturers of electrical machines in China.