Wentworth Limestone Supply Project – Update
An update on the Wentworth Limestone Supply Project

The Wentworth Estate is one of the UK's most exclusive private neighbourhoods. It is home to some of the most expensive high end builds in the country.

Estate History
The Estate was established in the 1920's by W. G. Tarrent, the same builder who developed St George's Hill in Weybridge. Work stopped during the depression and both world wars therefore the majority of plots were not completed until the 1960's. Recently most schemes on this estate tend to be a complete knock down and rebuild. Typically in a Neo Georgian aesthetic with grand frontages consisting of brick and stone. Which is becoming more common in renewed developments on existing plots.
This scheme, which is backed on to the famous PGA golf course, has been designed with brick and natural stone. The stone features include large window surrounds, solid L shape quoins at the returns, front and rear classical porticos, extra large two story pilasters, ashlar to the front elevation, large entablature and pediment with cornice and copings. There is also a radius section with radius window surrounds and radius entablature, all finished off with an imposing entrance gateway.

Where did API Stone come in?
The journey for us started Q3 2020 with stone selection and some value engineering to the larger units. The value engineering saw us split into layers to save on block waste. At tender stage we were competing against a selection of other natural stone masons in our high end field. This resulted in us winning the order based on a competitive tender. API secured the supply on the basis of the strongest technical bid with the most developed options on cost saving for the clients.
Limestone Specification
The Portuguese Moleanos is a super hardy limestone with great test data. This stone was selected as a better value alternative to both French and Portland Limestone types. These were the stones which were originally specified at the pre-tender stage. The Moleanos has a grey grain/vein look to it which shows up on cross section cuts, across the quoins, across the cills. This results in a distinctive and recognisable appearance.
As well as supplying the stone, we are completing all the technical stone drawings where ever finite masoned edge has to be given a dimension. These drawings include four full size profiles to the more complex aspects, and cutting sheets for block sizes to the quarry. All API drawings are issued for architects and structural engineers before going into manufacture.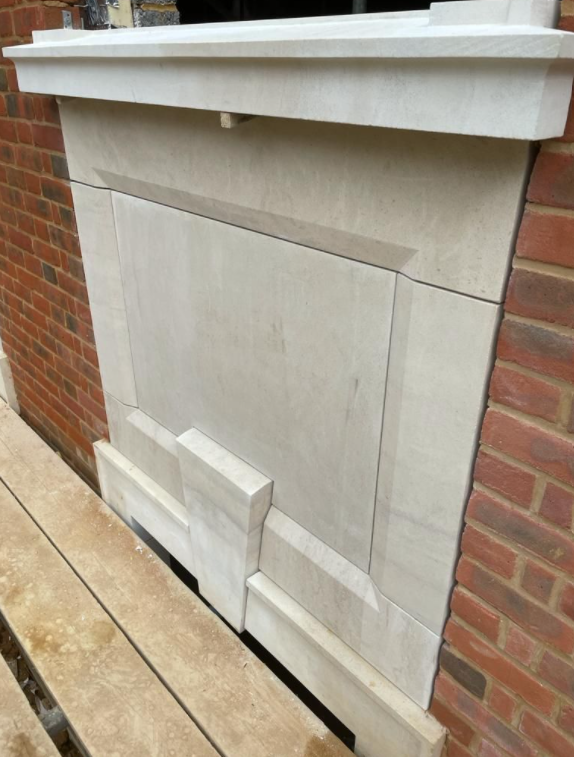 Wentworth Limestone Progress Photos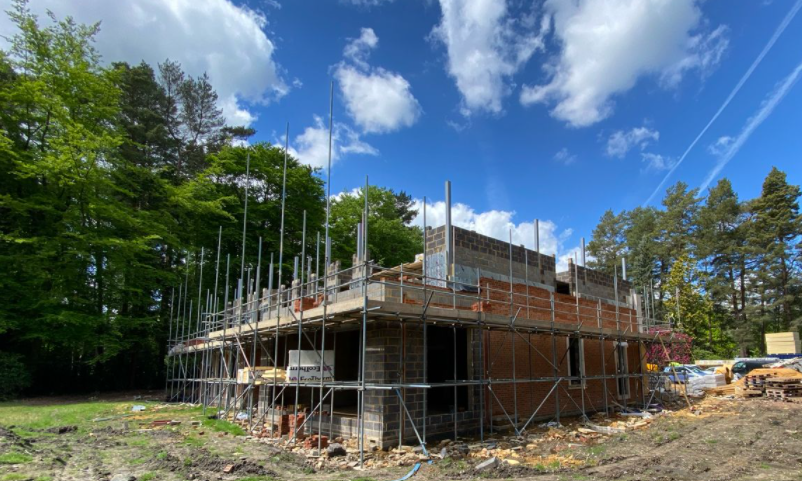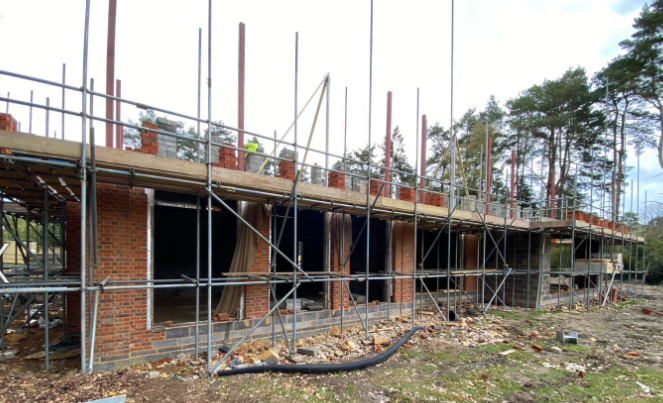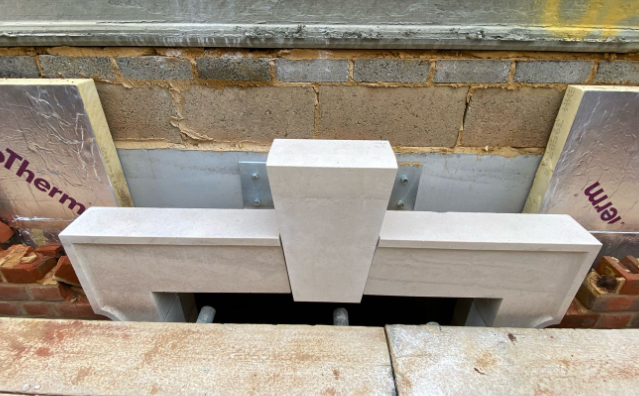 Project Roles
Stone Type: Portuguese Moleanos Limestone
Architect: Ascot Design
MC: EAB Homes
Stone Subcontractor: Surrey Stone Solutions
Stone Supplier: API Stone