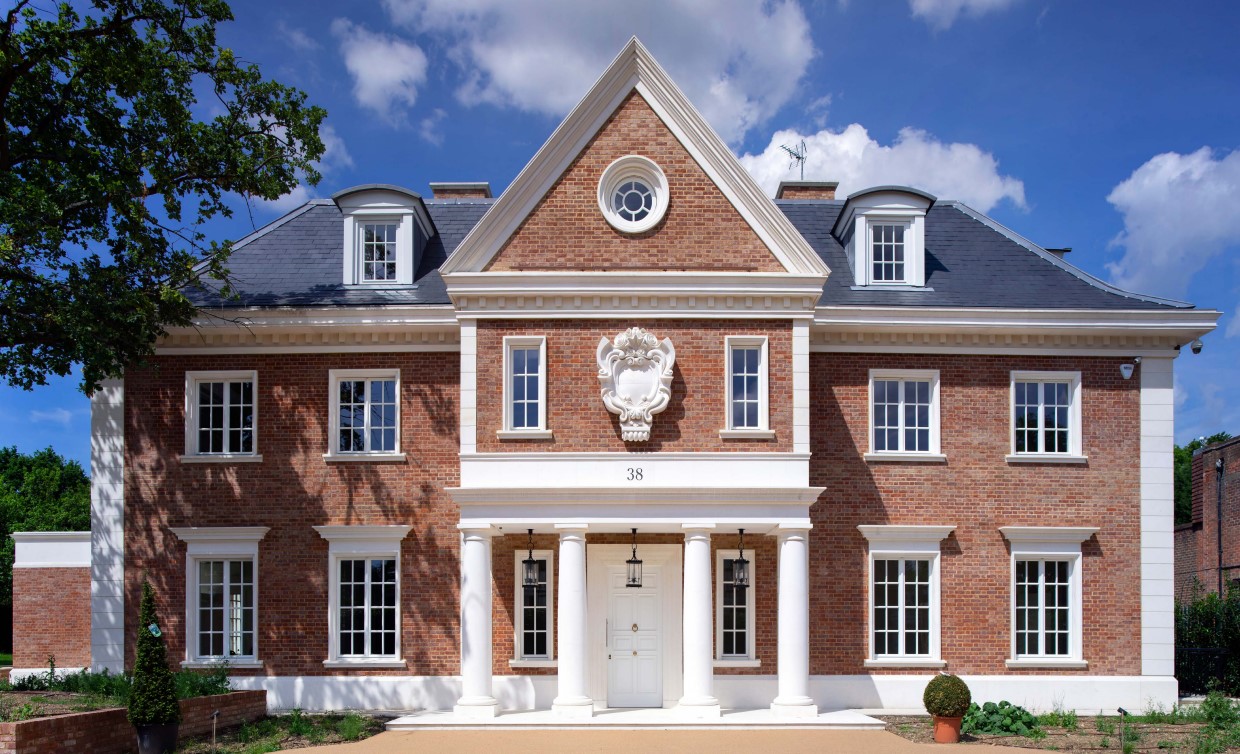 Build your dream in 2022 with API Stone
Whether you're looking to undertake a commercial scheme or start your dream home project, API Stone can help you make it happen in 2022. Here are just a few examples of what we can do, to help you achieve your construction dreams.
Supply
API Stone has been a leading supplier of natural stone in the UK since 2008. During this time, the construction sector has seen many changes and developments, but API Stone has been able to adapt. One aspect of this, is the products we can offer, such as the select sandstone API Beige, a natural sandstone sourced in Northern Spain (which is where we also get the more colourful API Vein).
Other products we can offer, include API Laguna (Spanish White Limestone), API Crema Sanza (Light grey limestone for cladding, masonry and paving) and API Portland (High quality Portland Stone sourced from Dorset.)
The material you choose is very much dependent on what kind of aesthetic you are seeking and the product strength your project requires. We recommend it is worth comparing the different options available on our website, to see what would be best suited to your dream project.
Services
For residential developers, we can provide walling, stock size heads and cills. In addition to this, we also offer a number of project management services.
This includes costings, design draughting – setting out of the stone and all profiles – and advice on anchoring options, whether traditional fix or rainscreen. These things can prove difficult during the planning stage, so letting API Stone be a safe pair of hands for these aspects, will remove needless stress and hassle.
As well as professional masonry, API Stone can also provide cladding and facades and can even add lettering to your final design via sandblasting, rebating and water jet cutting. In addition to this, we can also include your logo, so your brand can literally become a part of the building's aesthetic!
Working with you
As a property developer, it is crucial for your clients to see quality products are used within your property projects. This can inflate the value of the property and make it more desirable. We can supply you with high quality natural stone and help you implement into the overall design in the most effective way.
On our website contact form, you will see it mentioned that we will "Walk through your project today." We stand by this, as we invest time in each of our client projects, to learn their exact requirements before making any recommendations.
We have been able to work on some incredible projects such as refurbishing iconic buildings, creating some stylish student accommodation, as well as hotels and private residences.
Our company offers unique value engineering, and we will always adapt what we have to offer to suit our clients, whether they are architects, developers, homeowners or contractors.
So, if you want us involved at the early costing stage or coming in later during the project's development, API Stone can bring added value. Contact us today and we will go through your project ideas and together we can help make your 2022 construction dreams come true.