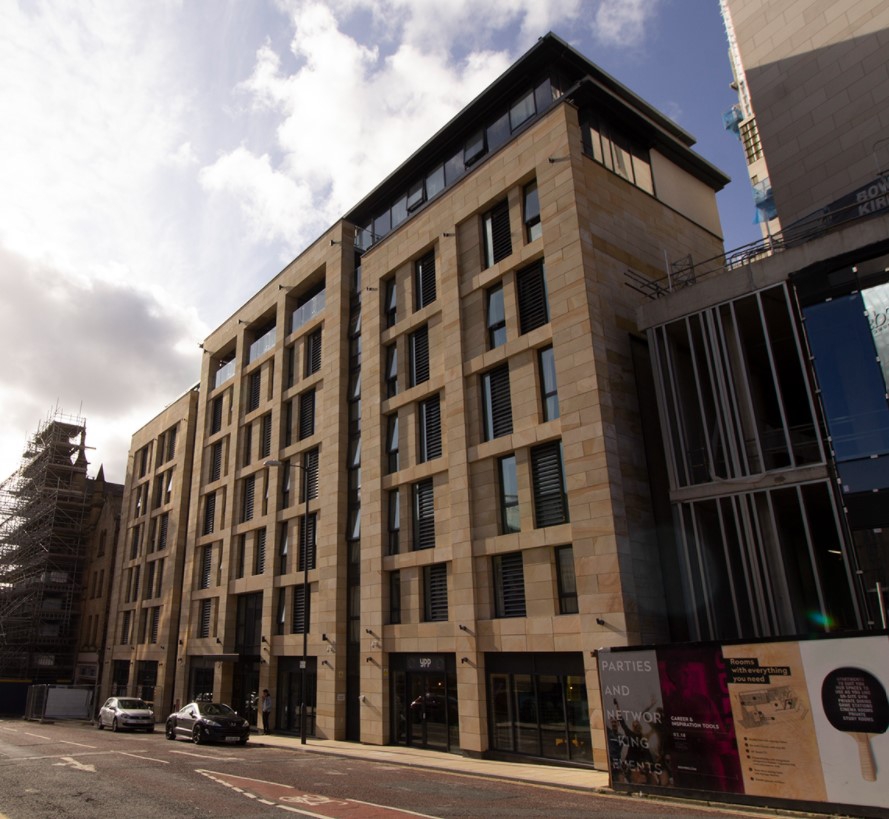 Natural stone cladding can revolutionise your development project
Natural stone cladding is the process of applying natural stone as the outer leaf which is to be external to the structure of the building. Natural stone cladding is the perfect exterior solution to improve a property's weather resistance, thermal insulation or to make it more aesthetically pleasing. Cladding can either be traditional fit at 50mm or 100mm on bed, or a thinner and easily applied rainscreen cladding 30mm or 40mm on bed, all fit on a rail system.
While there are a number of options available, here are a few reasons why we recommend using natural stone for your exterior cladding.
Choose your look
At API, we can offer a variety of different stone types to suit your exterior preferences. One of the major benefits of natural stone cladding is how it can provide a distinct style. For example, limestone allows for a range of colours and shades such as white, grey or cream.
Colour variations
The choice of stone can further add to the variations of colour on offer. For example Portland Basebed is ideal for people who want a very clear free stone, while Laguna works if you want a shelly white with better value.
Pattern and texture
In addition to colours, you can acquire variation in terms of the pattern and veining that comes with using natural stone. It's these patterns that can help you achieve a specific aesthetic style.
Stone cladding can have numerous finishing textures, ranging from coarse to smooth. Some refer to this in terms of honed or sandblasted, even very worked, like bush hammered. Each texture and finish will provide your project with a completely different look, so it's worth consulting with our team if you are unsure about the different options.
Better stability
Another advantage is to consider a rainscreen system, where the stone is supplied in thinner, easily manageable panels. In some cases 100mm thick ashlar would be too much to cover a large build, we can supply thinner panels to fit on a rail system, saving on the amount of stone. This would be where rainscreen is best, for example stone panels can be supplied as 30mm thick, where each course is anchored and supported by the rail – enabling much higher structural engineering capabilities.
Durability
Natural stone cladding is relatively easy to install. Once in place, it is highly resistant to any extremes of temperature, especially when applied with the appropriate products.
Why choose API Stone?
When it comes to high end properties (both residential and commercial) you want to be sure you are getting the best possible quality in terms of product and service. As well as sourcing materials from the best quarries, API Stone can also provide project management, offering guidance on what options would be best suited to your project.
We can also provide guidance in terms of costings, something that is crucial when investing in commercial construction. You want an exterior that not only has the right aesthetic quality, but that will also be solid and enduring.
Our cladding can be adjusted to your needs, whether that means a 30mm rain screen or 100mm on bed ashlar. Working in conjunction with a couple of major cladding and façade companies in the UK and Europe, you can rest assured that your project is getting the level of quality that it deserves.
Talk to us
If you are considering a high end property project or commercial development scheme, API Stone can take care of your natural stone requirements. With our team of experienced draughtsmen, expert masons, and project managers, we can be your best stone supply partner. To find out more or to learn more about our range of stone types and anchoring options, please use our website contact form and we will be happy to go over your specifications in more detail to find the ideal cladding solution for you.