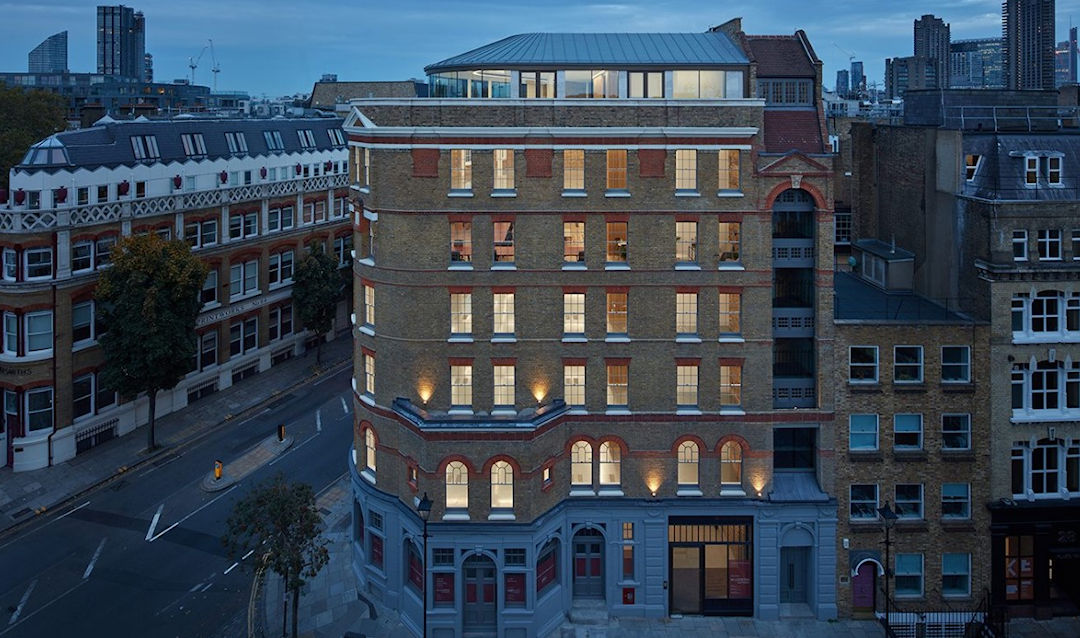 | | |
| --- | --- |
| Developer: | GMS Estates |
| Architect : | EMRYS |
| Contractor : | DDC Construction |
| Stone Type : |  API Portland |
Description of project
Pennybank Chambers has gone through a significant refurbishment and upward extension. The address is located within the Clerkenwell Conservation area and has planning constraints upon any new material. API was able to help with the specification of Portland stone to match existing as well as all aspects of draughting and setting out for the new parapet course, looking out onto a wraparound terrace with views across Clerkenwell and around to St Paul's Cathedral.
Site furnished a series of plan plywood templates of the as-built existing parapet wall, which were surveyed, converted into a working drawing, plotted out at full size scale to check conformity and then submitted for approval.
The stones were checked for their individual template fit and coordination with full sized CAD plots at the API works yard prior to delivery.
As each of the stones were slightly different in radius and line, due to variances in the face of the existing as-built parapet wall, all were checked for their coordinated fit prior to delivery to minimise the need for any later site adjustment.
The building now has six floors of contemporary office space with retail on the ground floor, with a prominent corner showroom.









If you have a project in for planning and you would like to chat through options for stone types, finishes, even more technical things like block parameters, please ask, one of our team will be available to help.
01603 305504
01422 374222
sales@api-stone.com