| | |
| --- | --- |
| Project : | Private Residence |
| Technical Drawing : | API Stone |
| Stone Type : | API Beige & Vein |
| Stone Cut : | Traditional Detailing and Ashlar |
Description of project
This was a project which identified API Stone's skills in liaising with key stake holders, between the client, architect and contractor, API was able to offer a product and service that was beyond expectations for all parties.
The large bays on the design of the front and rear elevations call for technical radius cuts to the stone, complex to achieve and challenging to match up and fix. All cuts and supply on site were done to API's own technical drawings with specifications and numbering for each and every piece.
The stone type featured is both API Beige, and API Vein. The Beige is a clearer bed from the same area, buff throughout, used here on the detailing sections, doorways, windows etc. The second type is API Vein, which has red and pink vein colouring through the beige sandstone. The colouration has been achieved though the movement of water though the establishment of the subarcosic bed of the sandstone, the early movement of water causes a distinct marbling effect, easily recognizable as a sandstone feature.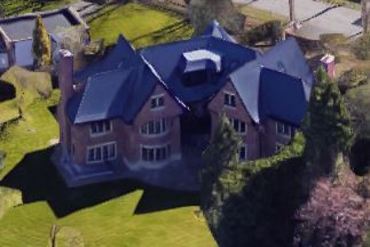 This project featured a combination of vein and clearer buff stone types, causing an attractive mixed look.
The ashlar can be seen under the bays and around the entrance door ways. The rest are detailing stone pieces, cills, mullions, heads, jams, copings.
If you have a similar project in mind, then feel free to give us a call and run your ideas by us, we can help.