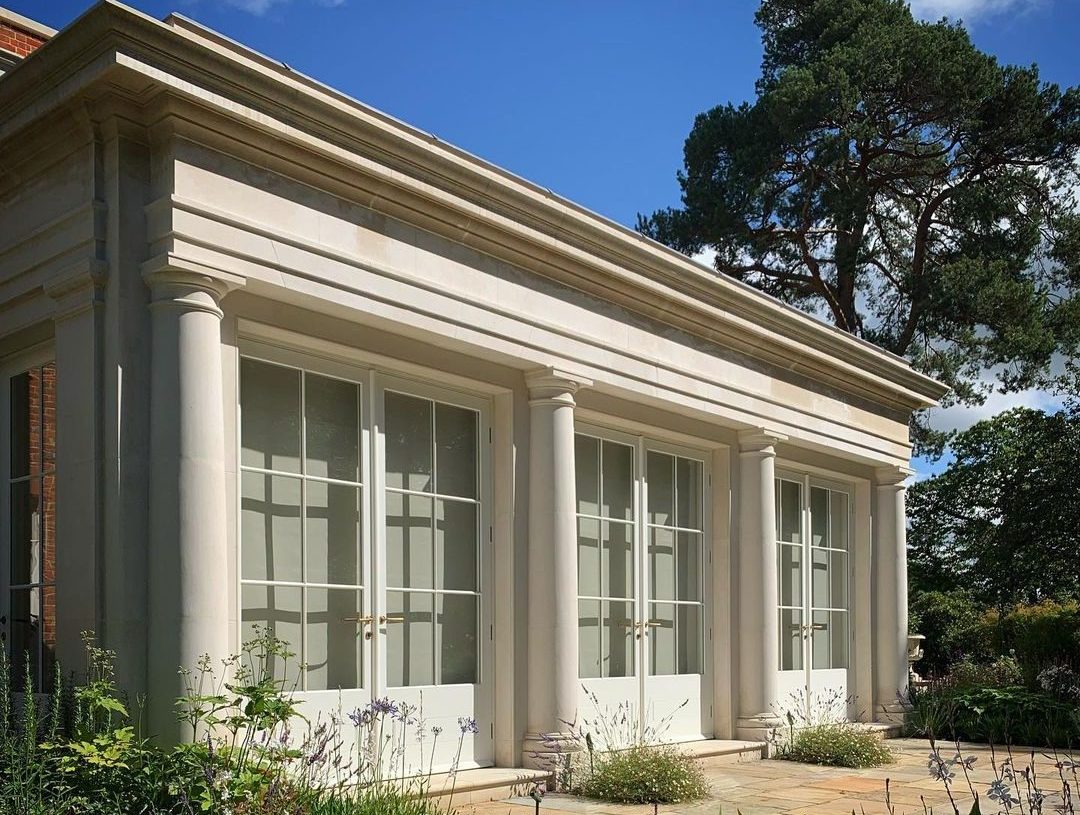 Why you should choose natural stone for your home's exterior
When it comes to your home, it's an investment! But it's more than an investment in the property itself, it's also a statement in terms of your personal style. Before people set foot through the door, your home's exterior aesthetics will provide the very first impression; and one way to ensure the best 'curb-appearance' is to introduce natural stone to it's exterior.
Durability
API Stone sources natural stone from some of the finest quarries around the UK and Europe. Aside from the impressive aesthetic qualities of natural stone, it is also very durable, and low maintenance. Natural stone has a longer expected lifespan than most other construction materials. Unlike other construction products natural stone is also a low maintenance material, for the most part there is little need for any type of external coating and it's incredibly resistant to cracks, breaks and chips.
Transformative
A common example where natural stone can make a bold statement, is if it is used on the facade of your property. Natural stone can also be added as an additional decorative finish, to give your home a stylish first impression. Little details such as trims, chimneys, pillars and door thresholds can all benefit from the use of natural stone and it offers the perfect final touch to luxurious outdoor entertainment spaces, such as communal fire areas and outdoor seating.
Aside from our natural stone giving your home the distinct feel of grandeur, it also simultaneously allows you to adopt a certain personal style, because natural stone comes in a variety of colours, patterns and veining. As an example our API Portland Limestone offers a clean white look, but can have slight variation in colour because of shells and fossils found within; whilst API Vein Sandstone offers an alternative to the normal single colour, as it has more of a buff beige sandstone shade, with a variety of low amber vein colouring throughout.
Sustainability
One of the biggest advantages of natural stone is that it offers sustainability. Unlike cement, it is a raw product of the earth, that is skilfully reshaped to serve another purpose.
It is a popular choice because:
– Being natural, it contains no harmful chemicals or toxins
– Unlike other construction products, it uses very little water during the process of raw material through to final product
– It uses an energy efficient process, with a low carbon footprint
– Being a raw natural product, the stone relies on no other materials to create it
– There is very little excess waste and any remaining stone is recyclable.
Find out more
If you are interested in introducing natural stone to your property, get in touch with our API Stone team. We work directly with homeowners, architects and contractors and we would be happy to meet with you during early project stages or even later in the process.
Our experienced team will provide an end-to-end service, can work with home owners and developers early on to assist with stone type selection, help with costings, as well as the design and setting out, and project manage the supply and delivery of finished stone to site to your build schedule.
To speak to one of our API Stone professionals, contact us at 01603 305504 or email us at sales@api-stone.com.